Autism Intervention Training: A New Partnership Between New Brunswick and Saskatchewan
22 décembre 2021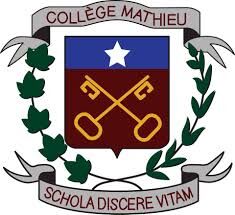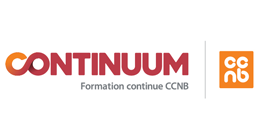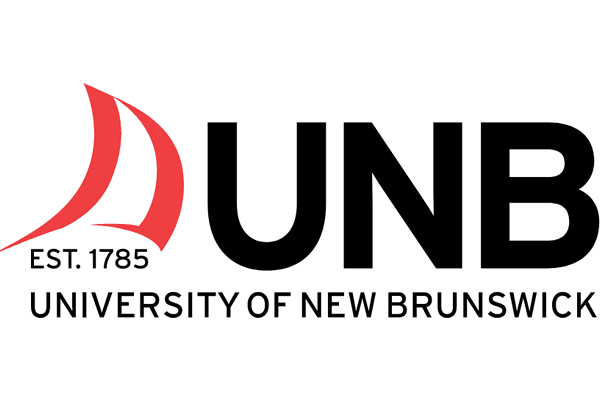 For immediate release
Autism Intervention Training: A New Partnership Between New Brunswick and Saskatchewan
December 22, 2021 - Students from the Early Childhood Education program at Collège Mathieu in Saskatchewan can now enroll in the Autism Intervention program offered in collaboration with the Collège communautaire du Nouveau-Brunswick and the University of New Brunswick College of Extended Learning.
The addition of the program at Saskatchewan's only French-language college of technology and vocational education is made possible through a new partnership agreement between the three institutions, signed on December 17, 2021.
The program prepares students for employment in preschool, school or community settings providing services to individuals with Autism Spectrum Disorders (ASD) and their families. Graduates will be able to support the development and promote the independence of individuals with ASD. They will be able to implement intervention plans based on an applied behavioural approach, as well as plan and facilitate activities for individuals with ASD and provide support to their families. 
Enrollees at Collège Mathieu will have the opportunity to join the next cohort, beginning February 7, 2022. The registration deadline is January 12 and Collège Mathieu has only six subsidized seats. Academic courses will be delivered online and part-time. Graduates will receive a certificate that will allow them to obtain Level 1 certification from the Government of Saskatchewan. Collège Mathieu reserves the right to cancel a course if there is insufficient enrolment. 
The online program is designed for individuals who have already completed post-secondary training in a related field and have experience working with children. Upon completion of the program, graduates receive a Certificate of Advanced Studies signed by the authorized representatives of the three partner institutions. Upon completion of the training, they may also receive support to become certified as a Registered Behaviour Technician.
Developed in 2004 by the University of New Brunswick College of Extended Learning, the program has since been offered in New Brunswick, Saskatchewan and France.
This fully online program is offered in both English and French. It includes instruction, learning and assessment activities, as well as a virtual practicum. Students will receive 120 hours of online training over 18 weeks. The internship is offered online and includes 12 days of Zoom training sessions with autism experts.
For more details
Information in French: clic.ccnb.ca/bju9tk
Information in English: clic.ccnb.ca/cedacg
For Collège Mathieu students: www.collegemathieu.sk.ca / Formation en Intervention auprès des personnes autistes
Quotes :
"Collège Mathieu is pleased with the formalized collaboration with UNB and CCNB for the training of autism educators. For a long time, the century-old institution has been working to respond to a growing need expressed by Saskatchewan educators to be able to help children with special needs. This training in autism intervention is a program that will equip educators with the knowledge and skills to better intervene with people suffering from autism. Collège Mathieu wishes to offer this program to graduates of its Early Childhood Education program or to any other person meeting the admission criteria."
"I am delighted that our institutions have joined forces to serve Collège Mathieu students wishing to improve their training in Early Childhood Education. This is a fine illustration of inter-institutional collaboration within the Canadian Francophonie."
- Francis Kasongo, executive director, Collège Mathieu.
"We are very pleased to collaborate with Collège Mathieu and UNB College of Extended Learning to support capacity building in the field of autism for francophone early childhood educators in Saskatchewan. As we are committed to the development of the Acadian, Francophone and Francophile community in New Brunswick, we are proud to be able to contribute to these same goals in Saskatchewan."
- Diane Sénécal, VP Academic & Student Success, CCNB.
"This partnership is an opportunity to bring this valuable program to more learners who work with individuals on the autism spectrum. It is a win-win for all parties involved – students, the partners, and above all, individuals with AST and their families."
- Ian Allen, executive director, UNB's College of Extended Learning.
-30-
Media requests
Bruno Richard, communications agent, CCNB, 506-543-0661 or bruno.richard@ccnb.ca
Tabitha Mukamusoni, public relations and special projects agent, C.M, 306-648-1253 or relationspubliques@collegemathieu.sk.ca
Belinda Elliott-Bielecki, director of marketing and communications, UNBCEL, 506-385-9893 or belinda@unb.ca
Autism Intervention Training: A New Partnership Between New Brunswick and Saskatchewan
Toutes nos nouvelles